Traditional pasta manufacturer Mondo Pasta from Berlin celebrates its 20th anniversary
Ignazio Arena celebrates the 20th anniversary of the founding of Mondo Pasta in Berlin this year
It is the 20th anniversary of the founding of the successful pasta manufactory Mondo Pasta from Berlin. The Owner and managing director Ignazio Arena thanks his dedicated team and the many satisfied customers for the successful years and plans, in the future, to regularly expand his Italian pasta selection with many innovative creations.
Read this article also in Italian and German.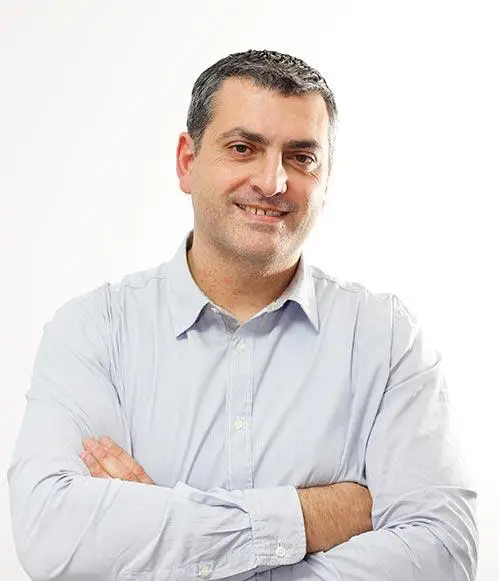 Mondo Pasta founder Ignazio Arena
The history of MondoPasta – classic Italian pasta handcraft in Berlin
The Mondo Pasta story began in Paternò, Italy, a small town near Catania in Sicily. Ignazio Arena's grandfather supplied the region's restaurants with fresh pasta variations in the 1950s, 1960s and 1970s. It was this formative influence that brought his father, and ultimately him, up with the best original recipes of Italian cuisine.
Ignazio Arena then gained a lot of experience as a chef in the 1990s, working in many restaurants in Germany and Italy. At the beginning of the 2000s, he founded the successful Berlin pasta company Mondo Pasta, which continues to this day to enchant its many fans with new refined creations.
"On the one hand, with our pasta we want to let our customers share the Italian culinary joie de vivre, but at the same time we always bring in our creativity in order to develop new exciting variations from Mediterranean classics", says owner and managing director Ignazio Arena. "This claim is one of the many reasons for our company's many years of successful work and we look forward to continuing to work closely with our customers and suppliers in the future.
Only original Italian ingredients
Even today, the ingredients for Mondo Pasta's recipes come directly from Italian farmers. Another pillar of the company's quality promise is the complete absence of artificial flavours and additives. This is how the flavour diversity of dishes such as triangoloni with beetroot dough and goat cheese filling or the exciting raviolacci variations with raw ham are supposed to unfold their full effect.
About Mondo Pasta
Mondo Pasta offers its customers from the gastronomy sector a variety of individual pasta variations for every taste. The company, which was founded 20 years ago, focuses on ecological sustainability on the one hand, and on an extensive range of individual services on the other.
Contacts
Mondo Pasta GmbH
Mertensstraße 65
13587 Berlin
E-Mail: info@mondopasta.de
Website: www.mondopasta.de
Studia tedesco a Berlino o via Zoom con lezioni di gruppo o collettive, corsi da 48 ore a 192 €. Scrivi a info@berlinoschule.com o clicca sul banner per maggior informazioni

Non perderti foto, video o biglietti in palio per concerti, mostre o party: segui Berlino Magazine anche su Facebook, Instagram e Twitter

https://berlinomagazine.com/wp-content/uploads/2021/12/Ravioli.jpg
1001
1500
Francesca Caglio
https://berlinomagazine.com/wp-content/uploads/2019/12/berlino_magazine_2019.png
Francesca Caglio
2021-12-11 15:40:31
2021-12-15 15:44:40
Traditional pasta manufacturer Mondo Pasta from Berlin celebrates its 20th anniversary