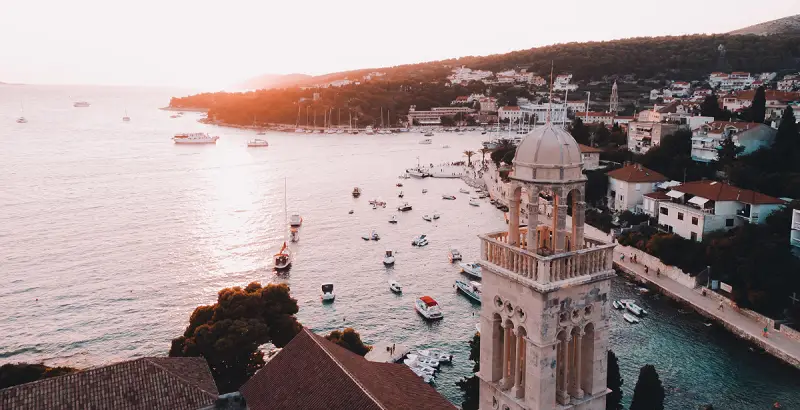 A night with traditional cinema and cuisine to celebrate Croatian culture and traditions
Dalmatian ham, octopus, cabbage rolls, stew and pies: is a special menu with Croatian products not enough to make you go out to enjoy an original dinner with Balkan flavors? Maybe it should be also said that on the same night, before the dinner, the movie "All the best" will be screened. The movie is one of the biggest recent successes of Croatian cinema. The event will take place on Wednesday 28th from 7p.m. onwards and it represents the opening event of the Travelling Film Festival Berlin. The location for the event is IL KINO, a nice cinema and bistrot on Maybachufer, between Kreuzberg and Neukölln. The movie will be screened in original version with English subtitles and, during the dinner, information material will be handed out to provide more information about the wonders and the amazing beauties of the country. The price for the entire event (movie + dinner) is only 15€.
Read this article in Italian by clicking here.
Croatian Day: the plot of the movie All The Best
Winner of several prizes around the world, "All the best" is an ironic Christmas comedy filled with romance and a pinch of melancholy. The plot tells the story of a baker, an opera singer, two nurses, a Spanish man, a farmer and a handyman. Every one of them is looking for "true love". Their stories entwine creating an entertaining choral tale which also tells something about today's Croatia and its people.
[adrotate banner="34″]
Croatian Day: the dinner
After the movie it will be time for some food: the catering will be provided by the famous Berlin restaurant Split. Typical Croatian specialties will be served, including sweet and savoury: Dalmatinski prsut (Dalmatian ham), hobotnicu (Croatian octopus), Sarma (cabbage rolls), Pašticada (meat stew), Fritule (sweet doughnuts) and Madjarica (layer cake).
Travelling Film Festival: a journey through typical cinema and cuisine across five countries
The event was organised in cooperation with the Croatian Embassy in Berlin, Croatian Audiovisual Centre and Croatian National Tourist Board. It is the first of five events celebrating cinema and cuisine from different countries: Travelling Film Festival Berlin. The festival takes place at IL KINO theatre from 28th November to 2nd December 2018 and it will take you across the world, to let you discover specialties and cinema of the partecipating countries. Every night is dedicated to a different country: the night after Croatian day, it will be the turn of Emirates, Moldova, Serbia and Sardinia. Every night the price (15€) includes the film, which will be preceded by a short presentation provided by delegates from the Embassies, and the buffet dinner with specialties from the country.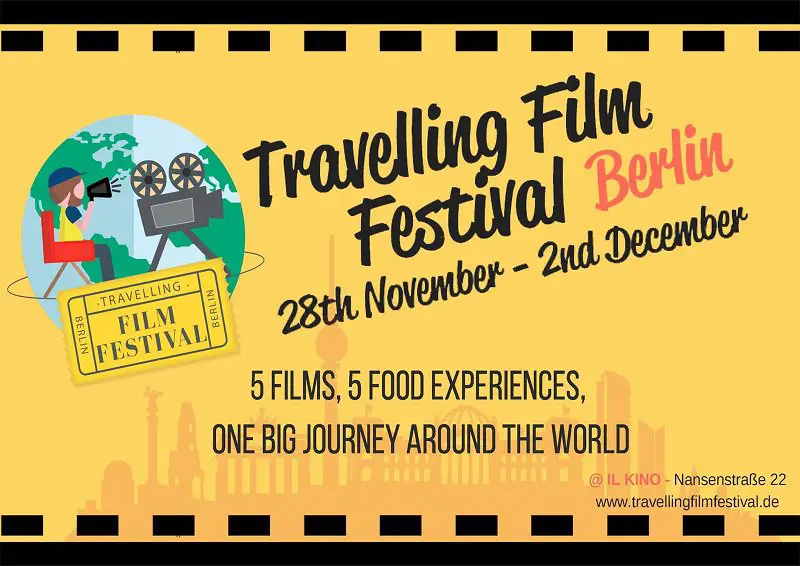 Wednesday 28th November 2018
IL KINO, Nansenstraße 22, 12047 Berlin
19:00 Introduction
19:15 Screening of the movie
21:00 Typical Croatian dinner
Ticket: 15€ (buy it at IL KINO or online here)
[adrotate banner="39″]


SEGUI TUTTE LE NEWS SU BERLINO, SEGUI BERLINO MAGAZINE SU FACEBOOK
[adrotate banner="34″]
Immagine di copertina: © Photo by Berlino Magazine
https://berlinomagazine.com/wp-content/uploads/2018/11/46514112_779663619041768_5945404308798308352_n.png
410
800
Euridice Comuzzi
https://berlinomagazine.com/wp-content/uploads/2019/12/berlino_magazine_2019.png
Euridice Comuzzi
2018-11-26 18:08:29
2018-11-28 15:13:21
Movie night and food to celebrate Croatia in Berlin