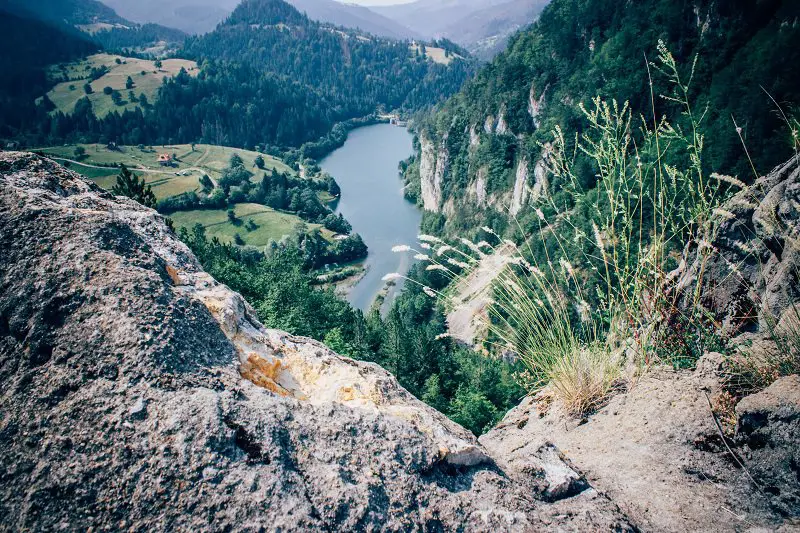 A night with movie and typical food to discover culture and traditions from Serbia
Berlin celebrates Serbian culture and traditions with a special event hosted by IL KINO, cinema and bistrot on Maybachufer, between Kreuzberg and Neukölln. On Saturday 1st December 2018 the event "Serbian Day" will take place, one of the five events organised by Travelling Film Festival Berlin. The festival will take place from 28th November to 2nd December 2018. The night of 1st December will be entirely dedicated to Serbia: a short presentation by a group of delegates from Serbian Embassy in Berlin will introduce the screening of a Serbian comedy (film in original version with English subtitles). After the screening it will be possible to have a taste of Serbian typical delicacies. The event will be the perfect occasion to better look into this country, so close to us but not so much well-known. The buffet dinner with typical dishes from Serbian tradition  will represent, together with the movie, a taste of what it means living in Serbia, a little-known country but full of trasures.
Serbian Day: plot of the movie Out of the Woods
The night of 1st December will be dedicated to the Serbian movie "Out of the Woods" (original title: Kozje uši), direct by Marco Kostic in 2017. The movie will be screened in original version with English subtitles. This black comedy, set in a small Serbian village, tells the story of Stojanka, a 60-year-old woman looking for solutions to her existential problems. The woman, trying to manage her day-to-day problems and trying to find the point of her life, finds herself taking eccentric decisions and facing a number of obstacles.
[adrotate banner="34″]
Dinner with specialties from Serbian traditions
After the screening of the movie it will be dinner time: a rich buffet with the best specialties from traditional Serbian cuisine will be served. Among these, you will taste čorba, a typical soup prepared in different variations, for example with meat, potatos, mushrooms, spinach or zucchini. Other typical Serbian dishes are knedle (grits gnocchi), srpska gibanica (puff pastry filled with cheese) and ražnjići (meat on sticks). These and many others specialties will be served right after the movie to let participants discover Serbian traditions and culture from every point of view.
Travelling Film Festival: a journey across movie and typical cuisine of five countries around the world
Serbian Day belongs to a series of events dedicated to cinematographic and culinary culture in five countries around the world. We are talking about Travelling Film Festival Berlin, whose opening night, on Wednesday 28th November 2018, is dedicated to the exploration of Croatia, followed by United Arab Emirates, Moldova, Serbian and Sardinia. The festival takes place at the cinema theatre IL KINO. Every night the movie is introduced by a short presentation by delegates from the Embassies. All the movies are screened in original version with English subtitles and, right after the screening, a buffet dinner with typical dishes will be served. All of this at the price of 15€.
IL KINO, Nansenstraße 22, 12047 Berlin
19:00 Introduction
19:15 Screening of the movie
21:00 Serbian typical dinner
Ticket15€ (buy it at IL KINO or online here)
[adrotate banner="39″]


SEGUI TUTTE LE NEWS SU BERLINO, SEGUI BERLINO MAGAZINE SU FACEBOOK
[adrotate banner="34″]
Immagine di copertina: © Photo by Marijana Petrovic on Unsplash
https://berlinomagazine.com/wp-content/uploads/2018/11/marijana-petrovic-36755-unsplash.jpg
533
800
Euridice Comuzzi
https://berlinomagazine.com/wp-content/uploads/2019/12/berlino_magazine_2019.png
Euridice Comuzzi
2018-11-29 15:40:45
2018-11-29 15:45:14
Celebrate Serbia in Berlin with a night of meat, pot pies and cinema