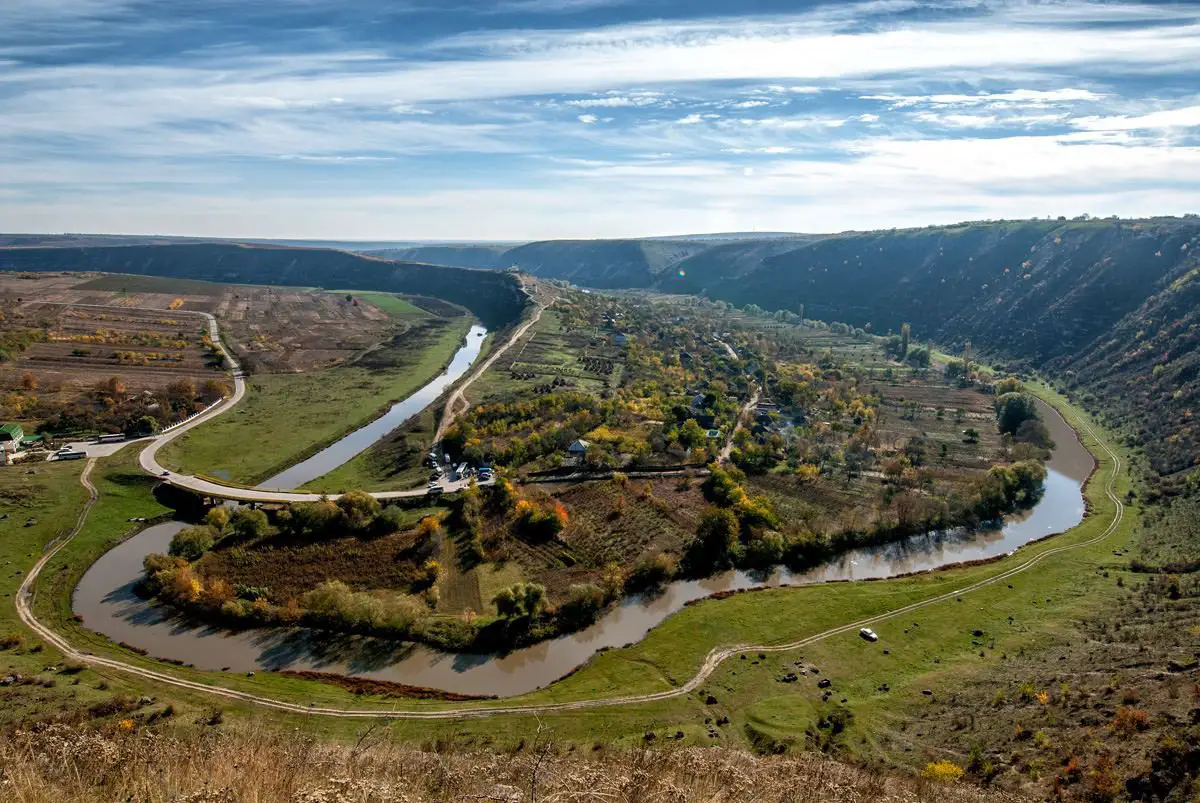 Discovering Moldova's culture through cinema and typical Moldovan cuisine
A night in the name of cinema and culinary specialties, everything themed Moldova: we are talking about Moldovan Day, the third of five events organised by Travelling Film Festival Berlin, taking place in Berlin from 28th November to 2nd December 2018. The event is hosted by IL KINO in Neukölln. On the night of 30th November 2018, in the welcoming cinema and bistrot on Maybachufer, Moldovan Day will take place, an event entirely dedicated to Moldovan cinematographic and culinary traditions. The ticket costs 15€ and includes film and dinner: after a short presentation by the delegates from Moldovan Embassy in Berlin, a Moldovan movie will be screened in original version with English subtitles. Afterwards Moldovan specialties will be served. In a single day it will be possible to discover the language, the atmosphere and the flavors of a country, so particular but often not well-known by tourists.
Moldovan Day: the plot of "Wedding in Bessarabia"
The Moldovan movie chosen for the night of 30th November 2018 is "Wedding in Bessarabia" (original title: Nunta in Basarabia), directed by Napoleon Helmis in 2009. The film will be screened in original version with English subtitles. The comedy tells the love story between a Rumanian conductor and a Moldovan pianist and the vicissitudes of the couple in organising the wedding and the conflicts between the families of the spouses. The movie points out the differences between Romania and Moldova.
[adrotate banner="34″]
After the movie, dinner with typical Moldovan specialties
After the screening of the movie, the buffet dinner will be served to give a taste of Moldovan specialties. Moldovan cuisine represents an interesting mixture of eastern and western flavors and the menu includes quiches and cakes (Placinta), with different basis (cheese, cabbage and apples). The Placinta is a very common dish in Moldova, made with fried bread filled with several ingredients, generally cheese, potatoes or cabbage.
Travelling Film Festival: a journey through typical cinema and cuisine across five countries
The event on 30th November is part of a series of events dedicated to cinematographic and culinary traditions of five countries. We are talking about Travelling film Festival Berlin, a journey to explore five countries through the screening of a movie in original version and the discovery of the culinary traditions of the country. The festival is taking place at IL KINO in Berlin, every night from 28th November to 2nd December 2018. The first night is dedicated to Croatia, the second to United Arab Emirates and then it is the turn of Moldova, Serbia and Sardinia. The price (15€) includes the screening of the movie, preceded by a short presentation by delegates from the Moldovan Embassy in Berlin, and a buffet dinner with typical specialties from the celebrated country.
Friday 30th November 2018
IL KINO, Nansenstraße 22, 12047 Berlin
19:00 Introduction
19:15 Movie screening
21:00 Moldovan typical screening
Tickets 15€ (buy them at IL KINO or online here)
[adrotate banner="39″]


SEGUI TUTTE LE NEWS SU BERLINO, SEGUI BERLINO MAGAZINE SU FACEBOOK
[adrotate banner="34″]
Immagine di copertina: © Photo by courtesy of Dr. Oleg Serebrian, Ambassador of the Republic of Moldova to the Federal Republic of Germany
https://berlinomagazine.com/wp-content/uploads/2018/10/44653783_253358272021105_6481388550569852928_n.jpg
803
1200
Euridice Comuzzi
https://berlinomagazine.com/wp-content/uploads/2019/12/berlino_magazine_2019.png
Euridice Comuzzi
2018-11-28 15:17:41
2018-11-28 15:17:41
Movie and dinner, Berlin celebrates Moldova as never before