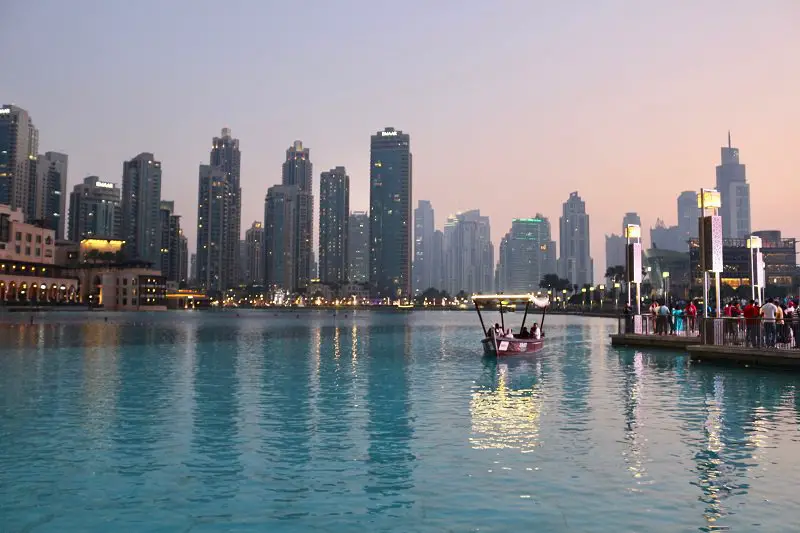 United Arab Emirates are taking to Berlin their best food and cinema for one night
A movie night dedicated to United Arab Emirates' traditions and culture
Film in original version and dinner with typical products from United Arab Emirates: this is Emirates Day, second of five events organised by Travelling Film Festival Berlin. These events take place at IL KINO, an intimate and welcoming place between Kreuzberg and Neukölln, on Maybachufer. The festival is starting on Wednesday 28th November 2018, but Emirates Day takes place on the following day, Thursday 29th November. It will be possible to attend to an introduction to the event provided by delegates from United Arab Emirates Embassy in Berlin and then to the screening of the Arab comedy "On borrowed time" (original version with English subtitles). Right after the movie you will taste typical specialties of Arabic tradition, served on a rich buffet. The price for the entire event is 15€. It will be a special occasion to celebrate culinary and culture traditions of such a distant and different country from ours. Hopefully it will be an inspiration for our next journey.
Emirates Day: the plot of On Borrowed Time
On the night of 29th November during Travelling Film Festival Berlin the Arab movie "On borrowed time" will be screened (original title: Shabab Sheyab). The movie will be screened in original version with English subtitles. "On borrowed time" is a 2018 comedy directed by Yasir Al-Yasiri and it tells the story of four elderly friends who live in the same retirement home in Dubai. They believe to have lost their joy of life but their lifes will be turned upside down as one of them inherits a large amount of money. Unexpectedly they find themselves running away from the retirement home and finding again that enthusiasm for life that seemed lost for ever.
[adrotate banner="34″]
A journey through Arabic typical cuisine
After the screening it will be time to taste some typical Arabic dishes. Delicacies will be provided by the Arabic restaurant Tiba in Berlin. The menu proposes a selection of Arabic specialties, including vegetarian and vegan dishes. For instance you will be able to taste Kabseh (spicy meat with rice), Mansaf (rice with lamb in yogurt sauce), Falafel (vegan deep-fried chickpeas balls), Halloumi (cheese), Baba ghanoush (aubergine and tahina dish) and Arabic pasta.
Travelling Film Festival: a journey through cinema and cuisine across five countries
Emirates Day belongs to a series of five events dedicated to cinema and typical cuisine of several countries around the world: Travelling Film Festival Berlin. The festival will take place at IL KINO theatre from 28th November to 2nd December and will take participants through cinema and cuisine of five countries around the world. Every night of the festival is dedicated to one of the participating countries. The opening night will be dedicated to Croatia, the second day to United Arab Emirates and, after that, it will be the turn of Moldovia, Serbia and Sardinia, The price (15€) includes the screening of the movie, which will be preceded by a small presentation by delegates from the Embassies, and a buffet dinner with specialties from the country whose film is screened.
Thursday 29th November 2018
IL KINO, Nansenstraße 22, 12047 Berlin
19:00 Introduction
19:15 Screening of the movie
21:00 Typical Arab buffet dinner
Ticket 15€ (buy it at IL KINO or online here)
[adrotate banner="39″]


SEGUI TUTTE LE NEWS SU BERLINO, SEGUI BERLINO MAGAZINE SU FACEBOOK
[adrotate banner="34″]
https://berlinomagazine.com/wp-content/uploads/2018/11/lucy-m-622619-unsplash.jpg
533
800
Euridice Comuzzi
https://berlinomagazine.com/wp-content/uploads/2019/12/berlino_magazine_2019.png
Euridice Comuzzi
2018-11-28 14:58:39
2018-11-28 15:02:43
United Arab Emirates are taking to Berlin their best food and cinema for one night