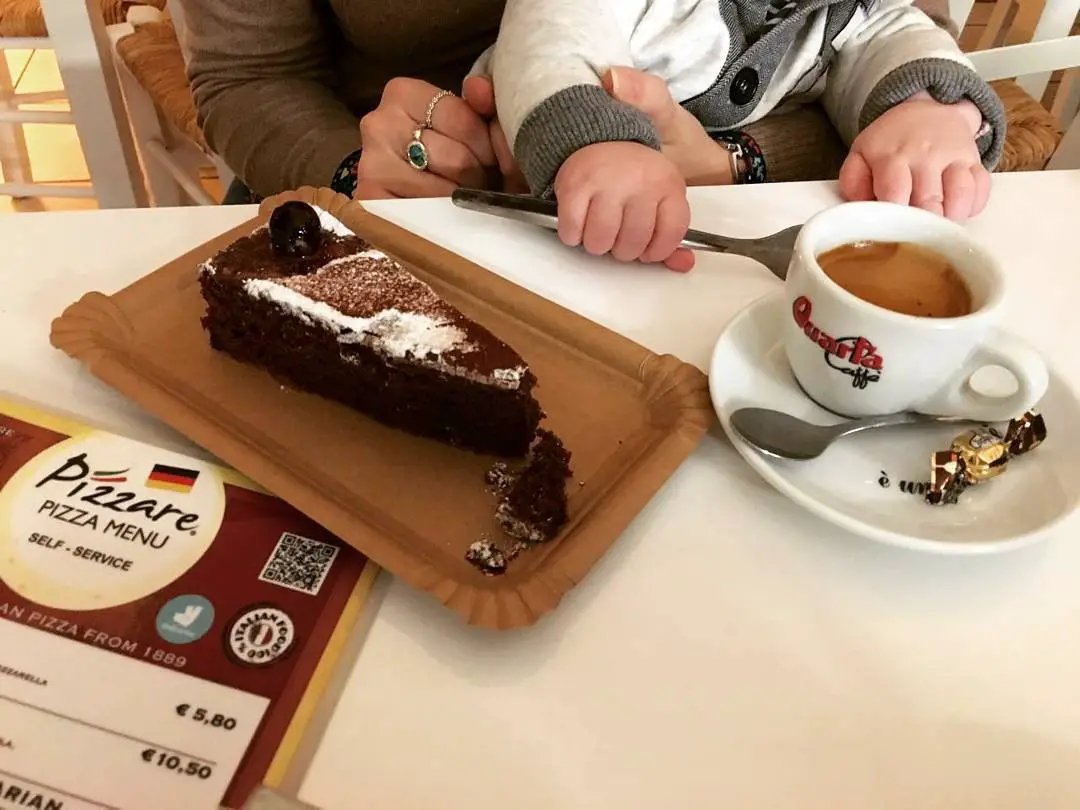 #trueitalianberlin: the winner of the sweetest photo contest of this winter
In Berlin the Italian Guilty Pleasure days came to an end and with them also the related photo contest #trueitalianberlin.
"And it's hard to hold a candle in the cold November rain", so were singing the Guns n' Roses. Even though Berlin fits well also with the autumn clothes, it is not always easy to stay positive in the darkness that cover the city at this time of year. To help the Berliners keeping their spirits up during this gloomy season, Berlin Italian Communication and True Italian in collaboration with the Berlin Italian Culture Institute organized the event Italian Guilty Pleasure Days, dedicated to the Italian desserts here in Berlin: from 20th to 26th November, 15 Italian bars, cafés and places based in Berlin offered their best delicacies, combined with a good Italian espresso, a cappuccino or a hot chocolate at the fixed price of 4 €! And to better celebrate this sweet event, Berlino Magazine and True Italian announced also the photo contest #trueitalianberlin, that ended in the night of 26th November as well.
#trueitalianberlin: the sweetest photo contest of this winter
Promoted by True Italian and Berlino Magazine and aimed at the sweet teeth in town, on Sunday 26th November the photo contest #trueitalianberlin came to an end. Sponsored by Cuore di Vetro, a famous ice-cream-shop, café, but also a place where to taste Italian salty specialities, the prize for the winner was a delicious antipasti plate with homemade tigelle to enjoy with a glass of fine wine.
The participants went to one of the Italian places that took part in the Italian Guilty Pleasure Days between 20th and 26th November. Once there, they ordered the event speciality, took a picture of the portion and posted it on Instagram with the tag @trueitalianberlin and the hashtag #trueitalianberlin. These photos were then shared on the official Facebook-page of True Italian and the winner was the photo that collected more likes.
The winner shot
"The sweetest thing" is the photo that received more likes and with them the delicious prize: it is a very sweet foreground taken by airalinas. In the photo you can see the smooth hands of a baby grabbing a teaspoon and ready to sink it into the Pizzare Prenzlauer Berg speciality, a caprese cake with chocolate from Venezuela and Sicilian almonds. You can see the shot on the Instagram profile of airalinas or on the official fb page of True Italian!
Here the link to the pic shared on the True Italian Facebook-Page
The contest prize sponsored by Cuore di Vetro
[adrotate banner="34″]
SEGUI TUTTE LE NEWS SU BERLINO, SEGUI BERLINO MAGAZINE SU FACEBOOK
[adrotate banner="37″]
Cover photo: screenshot da Instagram/airalinas
https://berlinomagazine.com/wp-content/uploads/2017/11/23734758_1750024915031363_3222898666704470016_n1.jpg
810
1080
Katiuscia Marello
https://berlinomagazine.com/wp-content/uploads/2019/12/berlino_magazine_2019.png
Katiuscia Marello
2017-11-29 10:56:13
2017-11-29 10:57:21
#trueitalianberlin: the winner of the sweetest photo contest of this winter