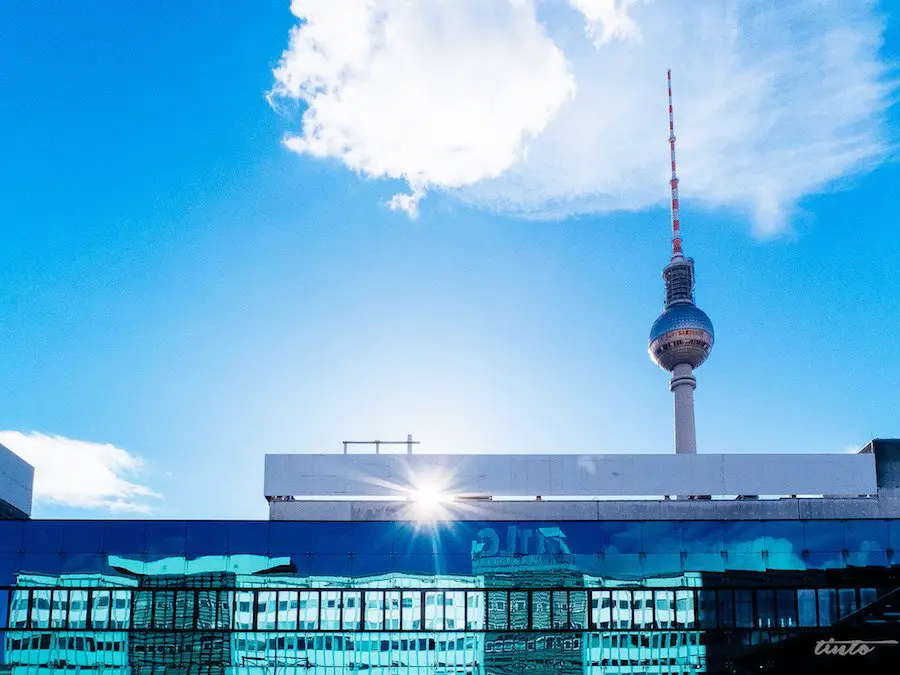 April 2017 events guide in Berlin day by day
The updated day by day guide to the events in Berlin for April 2017.
Spring is in the air and in Berlin there are plenty of events going on. So put your winter coat away and enjoy the weather with the following events.
EXHIBITIONS, FAIRS AND FESTIVAL
Until 17th April you can celebrate Spring with Frühlingsfest where you will find up to 60 different attractions at Kurt-Schumacher-Damm.
From 6th to 12th April 2017
don't miss
True Italian Pizza Week Berlin
, organised by 
True Italian
 and 
Berlino Magazine
. In all of the pizzerias taking part it will be possible to enjoy authentic Italian pizza (choosing between two kinds – vegetarian always included) matching it with a beer or a soft drink for the exclusive price of 10€.
Do you love classical music?
From 7th to 16th April 2017
 the 
Festtage 2017
will take place at Schiller Theater and at Philarmonie
.
The great personalities of Berlin's lyrical music and the "Staatskapelle Berlin" symphony will perform in 5 plays and 4 concerts. The conductor Daniel Barenboim will direct three of the four concerts and the Parsifal by Wagner.
For gardening lovers, on 13th April the IGA Berlin 2017 – International Garden Festival begins and their slogan will be "an ocean of colours". Over 186 days (the event will end on 15th October 2017) there will be 5000 events focused on contemporary gardening design, landscape architecture and green urban space in an area of 104 acres.
Where will you be on Easter? There is no better weekend to relax on the Spree shores! On
 15th and 16th april 2017
the 
Badeschiff Arena
 gives us a sneak peek of the 2017 season which we talked about
here
.
Movie lovers who never pass up the chance to go to the cinema are in luck because from the 19th to the 26th April Achtung Berlin, the third biggest festival of Berlin will take place. Every movie displayed is either completely or partly shot in Berlin.
Mitte: The Record Store, Dussmann, Musik Department
Kreuzberg: Core Tex Records, Fashion Killers
Schöneberg: Dodo Beach, Mr Dead & Mrs Free
Prenzlauer Berg: Vopo Records
Charlottenburg: music store, Oldschool, Rock Steady Records
Friedrichshain: hhv.de Store
Neukölln: Soultrade Recordstore
Wedding: Moon-Dance
Spandau: Musicland, The Beauty and the Beat
Sun 23rd
AT BERLINO SCHULE FROM 17 TO 18 PRESENTATION LESSON OF THE NEW BURLESQUE WORKSHOP. 
From 10 Kinderflohmarkt in Helmholzplatz, for Flea markets lovers. From this here, it is possible to sign in online to have your own stand.
The open air season is on so from 14 White Rave at Volkspark Friedrichshain. Dress code: total white obviously.
From 20 at Badehaus Berlin, Twelve Foot Ninja night. Tickets available here.
Mon 24th
From 20 to 23.30 Joy Denalane presents the new album "Gleisdreieck" at Astra Kulturhaus Berlin
Tue 25th
From 20 to 22 at Bi Niuu Afterhours concert, Italian rock band headed by Manuel Agnelli, famous for their indie/rock music. Tickets available here.
Wed 26th
"Wednesday I'm in love", from 23 indie, brit pop and electro night at Bohnengold club.
Thu 27th
From 16 at Klunkerkranich, enjoy the music by Eric Shoves Them In His Pockets and Strand Child with the breathtaking view on the city.
From 19 Chris Travis will stop at YAAM Berlin for his tour between Europe and Russia. Tickets available here.
Fri 28th
From 20 to 23 at Mercedes-Benz Arena Berlin concert by David Garrett, one of the best violinists the world. Tickets available here.
From 21 Shanti Powa, an Italian reggae band will be the guest for the second time at YAAM Berlin. Tickets available here.
From 23 hip hop night at Maxxim Club Berlin.
80s and 90s night at Ü31 Club Berlin.
Sat 29th
AT BERLINO SCHULE FROM 10 TO 13 FIRST EDITION OF THE WORKSHOP WEB MARKETING: SEO AND EMAIL MARKETING.
From 14 to 23 Open Air at Strandbad Grünau to enjoy the first days of Spring while listening to some good music. Tickets available here.
From 23.30 electro night at Club Gretchen with Mndsgn and Kingdom. Tickets available here.
Sun 30th
From 10 to 17 at Markthalle Neun, BrotZeit, where some of the city's bakers will show the steps of breadmaking and the ingredients used, involving all your senses.
From 22 at An einem Sonntag im August techno and electronic music with Diana May, dj from Russia who moved to Austria when she was 10 y.o. and is now living in Berlin.
From 12 open air
Else club
 opens the season 2017.
[adrotate banner="34″]
SEGUI TUTTE LE NEWS SU BERLINO, SEGUI BERLINO MAGAZINE SU FACEBOOK
Photo: Berlin © Jörg Schubert CC BY 2.0
https://berlinomagazine.com/wp-content/uploads/2017/03/13332870035_5ce7caec05_k.jpg
675
900
costanza
https://berlinomagazine.com/wp-content/uploads/2019/12/berlino_magazine_2019.png
costanza
2017-03-29 15:30:06
2017-07-27 10:05:08
April 2017 events guide in Berlin day by day