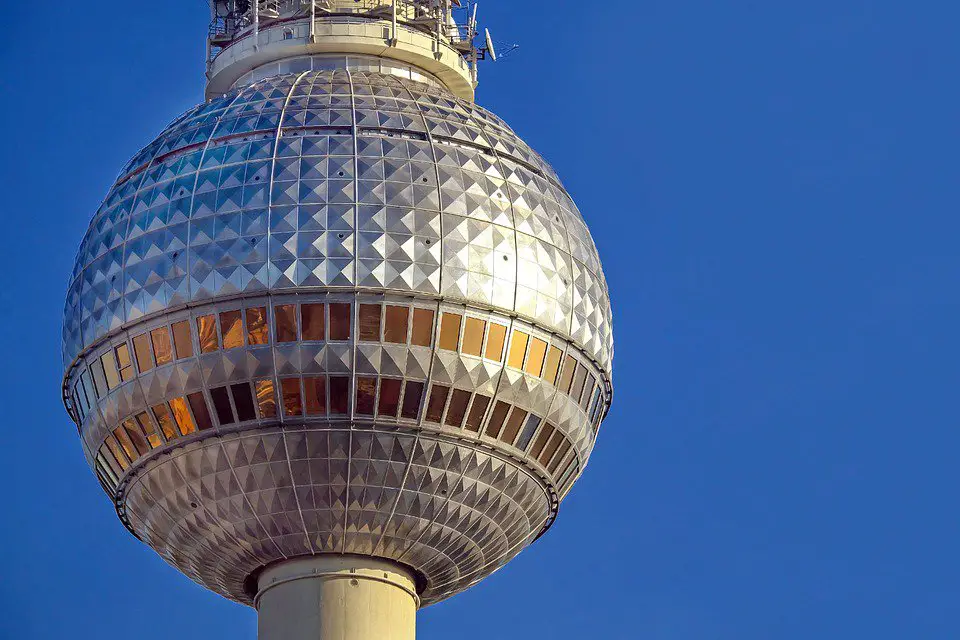 30 eventi da non perdere a Berlino nel 2019
State pianificando un viaggio a Berlino nel 2019 o vivete qui e volete già procurarvi i biglietti per alcune delle sue manifestazioni?
Certo, c'è molto altro a Berlino nel 2019, ma molti eventi devono ancora annunciare le date o essere confermati. Ecco quindi la lista dei 30 eventi (più 3 che abbiamo aggiunto in un secondo momento) da non perdere a Berlino nel 2019.
A Berlino ha vita la ventottesima edizione dei Tanztage, dieci giorni dedicati alla danza contemporanea con performance e talk sempre presso la Sophiensaele. Dal 10 al 19 gennaio.
Dal 15 al 18 gennaio, la settimana della moda berlinese. Tante location per tanti appuntamenti diversi per un evento che sta sempre si sta gradualmente avvicinando all'autorevolezza di settimane della moda più celebri al mondo (Parigi e Moda) combinando però il glamour con quel senso di spontaneità e capacità di guardare al futuro che è insito nella città. Gli eventi all'interno della Fashion Week sono tanti, non c'è un unico accredito, ma di volta in volta bisogna trovare un accredito (tante serate però sono ad ingresso libero anche cercando bene su Facebook si trovano).
Dal 18 al 27 gennaio: per chi ama fare un tuffo nel meglio dei prodotti alimentari freschi da tutto il mondo, una manifestazione nata nel lontano 1926 e che raggruppa migliaia di espositori e commercianti alimentari di tutta Europa.
Dal 31 gennaio al 3 febbraio. L'appuntamento cult dell'arte e della comunicazione digitale compie 31 anni e festeggia con una serie di originali e prestigiosi eventi di musica, perfomance,  seminari e cinema.
Dal 7 al 17 febbraio, il festival del cinema di Berlino. Apre The Kindness of Strangers di Lone Scherfig. Presidente di giuria è Juliette Binoche. Qui i film annunciati finora.
Dal primo marzo al 30 giugno una ricca collezione di opere dei maestri italiani Mantegna e Bellini sarà esposta alla Gemäldegalerie di Berlino. A co-organizzare è l'Istituto Italiano di Cutura di Berlino.
https://www.instagram.com/p/BsAvWrCnFWB/
Dal 6 al 10 marzo, è la più grande fiera del turismo al mondo, il posto giusto dove recarsi per prendere tutte le informazioni necessarie a decidere dove andare a passare le vacanze.
Amanti della grafica? La tredicesima edizione dei Berlin Graphic Days avrà vita dal 15 al 17 marzo per la prima volta all' Xlane di Reichenbergerstr. 154, zona Kreuzberg.
Dal 22 al 31 marzo dieci giorni di concerti per varie location berlinesi celebreranno la Musica Contemporanea.
Margherita, marinara, napoletana, capricciosa, quattro stagioni, prosciutto e funghi, ortolana: indipendentemente da quale sia il suo condimento, la pizza è il simbolo dell'italianità per eccellenza. La seconda edizione della True Italian Pizza Week Berlin intende celebrare uno degli emblemi della cultura gastronomica del Belpaese con un'iniziativa speciale che coinvolgerà le migliori pizzerie della capitale tedesca. Dal 4 al 10 aprile 2018 i berlinesi potranno recarsi nelle pizzerie coinvolte e richiedere il menù dell'evento: sarà possibile gustare un'autentica pizza italiana (a scelta tra due tipologie – varianti vegetariane sempre presenti) accompagnandola a una birra o a una bibita analcolica al prezzo esclusivo di 10€. Ad organizzare è Berlin Italian Communication.
Dal 26 al 29 aprile Berlino apre le porte delle proprie gallerie per tre giorni consecutivi con una serie di eccezionali vernissage ed eventi di vario tipo rivolti tanto a possibili investitori che a curiosi. Dalle 11 alle 7 di sera tutte le gallerie partecipanti saranno aperte al pubblico contemporaneamente, in altri orari solo alcune (ci saranno anche party e after party).
La festa del primo maggio a Kreuzberg è una grande celebrazione del cibo e della musica di strada. Di giorno si mangia, di sera si balla. Davvero eccezionale.
Dall'8 al 12 maggio, il festival di grafica ed illustrazioni varie (commerciali ed artistiche). Davvero molto interessante per tutti gli appassionati di creatività a 360 gradi.
Il 25 maggio nell'ex aeroporto di Tempelhof, la gara automobilistica ePrix. Non sarà la Formula Uno, ma è chiaro dal video che avete qui sotto che l'adrenalina non mancherà.
Dal 7 al 10 giugno quattro giorni di musica e colori da tutto il mondo per le strade di Kreuzberg. Consigliata particolarmente la parata della domenica, sperando nel bel tempo.
Da giugno a settembre. Ok, siamo di parte, siamo noi gli organizzatori. Ma se volete imparare o migliorare il tedesco con moduli di due settimane con insegnanti madrelingua nel cuore di Friedrichshain, uno dei quartieri più vivaci di Berlino, consultate il sito della nostra Berlino Schule o scriveteci a info@berlinoschule.com. Vi sono corsi per tutti i livelli, qui potete controllare il calendario.
Il 27 luglio la  parata delle minoranze ben più di un Gay-Pride, una festa gioiosa e coinvolgente in cui i disabili festeggiano mano nella mano a chi ama vestirsi scintillante o è nato semplicemente mancino.
https://www.instagram.com/p/Bl3CGa3A3g2/
[adrotate banner="34″]
Dal 4 all'8 luglio, ogni volta alle 19.30, una cinque giorni di concerti di musica classica nella splendida cornice di Gendarmenmarkt, una delle piazze più belle della capitale tedesca. Affrettatevi ad acquistare i biglietti, è uno degli eventi più attesi dell'estate.
https://www.instagram.com/p/BW50LEDF7FP/
Dall'10 agosto al 1 Settembre (date però da confermare) il festival internazionale della danza. Coinvolge tanti luoghi e teatri della città.

Tre giorni dedicati alla birra lungo la celebre Karl Marx Allee, a due passi da Alexanderplatz. Dal 2 al 4 agosto il più famoso viale dell'ex Berlino Est si tinge di cori, sapori e odori molto simili all'Oktoberfest bavarese.
Uno dei più originali al mondo festival di musica elettronica e sperimentale nonché di performance artistiche di vario tipo, fondato nel 1982, avrà vita ancora una volta nell'ex centrale elettrica Kraftwerk. Dal 28 agosto al 1 settembre.
Dal 6 all'11 settembre, la più importante fiera dell'elettronica europea, piena di tecnologia, invenzioni che mai vedranno il mercato e altre di cui poi si sentirà parlare solo mesi dopo: chi vuole essere sempre in anticipo quando si tratta di tecnologia non può farsi mancare una visita gli ultimi due giorni della manifestazione quando è aperta anche al pubblico.
La quarta edizione europea del leggendario festival itinerante di musica avrà vita a Berlino il 7 e l'8 settembre all' Olympiastadion e all' Olympiapark.
Dall'11 al 21 settembre, Il Festival della Letteratura di Berlino: tantissimi scrittori da tutto il mondo per letture, dibattiti e tanto altro legato alla letteratura. Se venite a Berlino nel 2018 è un peccato non consultare il programma e decidere dove recarvi.
Dall' 11 al 16 settembre, sei giorni di vernissage, mostre, incontri con artisti e molto altro per tutta la città. Un'ottima occasione per conoscere luoghi non sempre accessibili e vedere ciò che di nuovo propone l'arte contemporanea.
Quattro giorni per celebrare il migliore cibo italiano a soli 7 € a porzione in contemporanea in più di quaranta ristoranti a Berlino: dal 18 al 21 settembre. È in arrivo la quarta edizione del festival del cibo italiano all'estero più grande al mondo.
Il 29 settembre avrà vita una delle maratone più veloci del mondo farà di Berlino la capitale della corsa con uno dei tracciati più veloci al mondo, un grande spettacolo per la cui iscrizione – se si vuole correre – è bene provvedere fin d'ora. Disagi anche per chi vorrà venire quel weekend in città: gli hotel rischiano spesso il tutto esaurito.
Dal 17 al 20 ottobre la fiera dell'Eros, video, oggetti, perfomance e tanto altro, comprese feste. È la ventiduesima edizione e non c'è dubbio che se avrete il tempo di visitarla avrete modo di scoprire gadget e idee che mai vi sarebbero venuti in mente.
Dopo Terence Hill, Antonio Albanese, Paola Cortellesi Toni Servillo Carlo Verdone, Rocco Papaleo, Daniele Silvestri, Edoardo Leo, Pif, Alice Rohrwacher, Paolo Virzì, Vinicio Capossela e molti celebrati altri attori, attrici e registi italiani, torna l'appuntamento con il cinema italiano a Berlino con film, incontri e feste. Alla Kulturbrauerei  a novembre, probabilmente dal 6 al 9.
Dall'11 al 20 ottobre,  luci e giochi pirotecnici in una Berlino notturna mai così bella da fotografare. Se ci sono temperature miti, salite in sella ad una bicicletta e fatevi un tour ad hoc per i monumenti principali del centro della capitale tedesca. Se venite a Berlino nel 2019 è un peccato non farlo.
Il festival del jazz di Berlino sarà di scena dal 30 ottobre al 3 novembre (date non confermate), è uno dei più importanti del mondo, un vero peccato perderselo. Alcuni dei più prestigiosi musicisti di jazz al mondo daranno vita a performance personali o inediti duetti per serate da non dimenticare.
Dal 5 al 10 novembre, il celebre festival per i cortometraggi, tra i più importanti al mondo.
[adrotate banner="39″]
Trentennale della Caduta del Muro
Era il 9 novembre 1989 quando cadde il Muro. Berlino celebrerà il trentesimo anniversario di quello storico giorno con iniziative in tutta la città, sia dove passava il Muro che in alcuni luoghi simbolo della divisione.
https://www.instagram.com/p/BsA0Qt7l_88/

RIMANI AGGIORNATO SU BERLINO, SEGUI BERLINO MAGAZINE SU FACEBOOK
[adrotate banner="34″]
Photo: © Pixabay cc0 
https://berlinomagazine.com/wp-content/uploads/2018/12/tv-tower-2010877_960_720.jpg
640
960
Berlino Magazine
https://berlinomagazine.com/wp-content/uploads/2019/12/berlino_magazine_2019.png
Berlino Magazine
2018-12-30 13:05:50
2019-11-06 09:45:56
30 eventi da non perdere a Berlino nel 2019