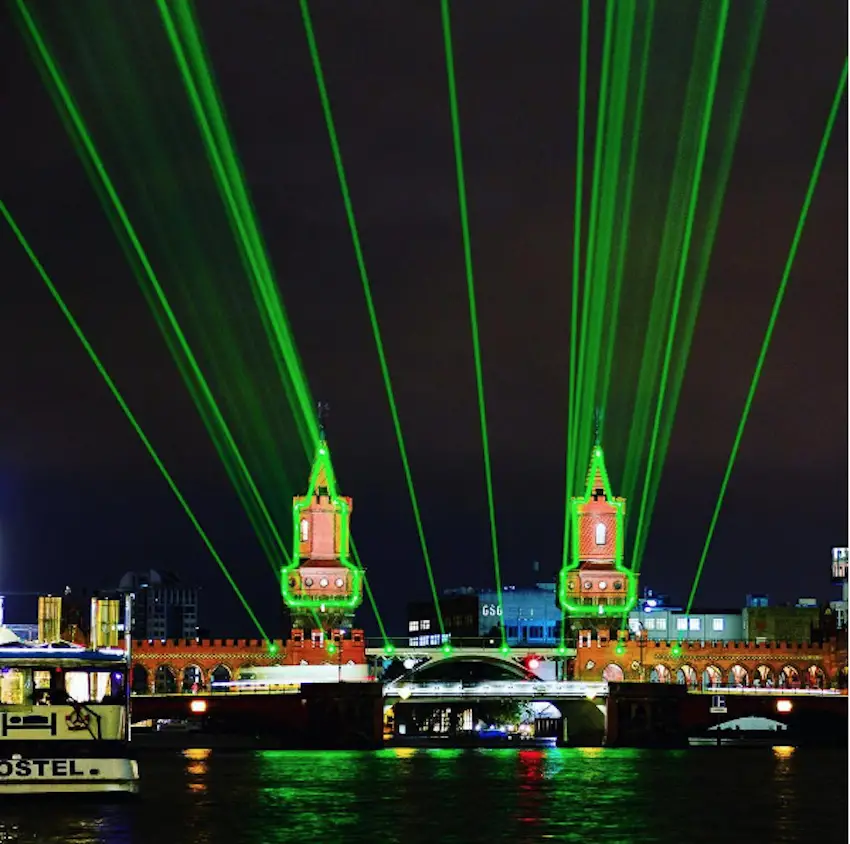 Il Festival of Lights del 2017 ha colorato i più emblematici palazzi ed edifici berlinesi con installazioni mozzafiato
È ogni anno uno dei festival più attesi da cittadini – e soprattutto turisti – di Berlino. Ogni giorno dalle 19:00 a 00:00, decine di luoghi sono illuminati con straordinarie proiezioni di luci e colori. Sul sito Festival of Lights è possibile consultare una mappa, in costante aggiornamento, su cui compaiono tutti i luoghi da visitar Il motto per il 2017 recitava Creating Tomorrow, tradotto "creando il domani".
Qui una galleria di alcune delle più belle foto del festival pubblicate su Instagram.
[adrotate banner="34″]
[adrotate banner="34″]
[adrotate banner="37"]


SEGUI TUTTE LE NEWS SU BERLINO, SEGUI BERLINO MAGAZINE SU FACEBOOK
[adrotate banner="34″]
Photo: © Berlijnblog/Instagram
https://berlinomagazine.com/wp-content/uploads/2017/10/Schermata-2017-10-07-alle-08.07.44-1.png
844
850
Berlino Magazine
https://berlinomagazine.com/wp-content/uploads/2019/12/berlino_magazine_2019.png
Berlino Magazine
2017-10-07 07:03:19
2018-05-11 17:03:23
20 foto dal Festival of Lights 2017 di Berlino