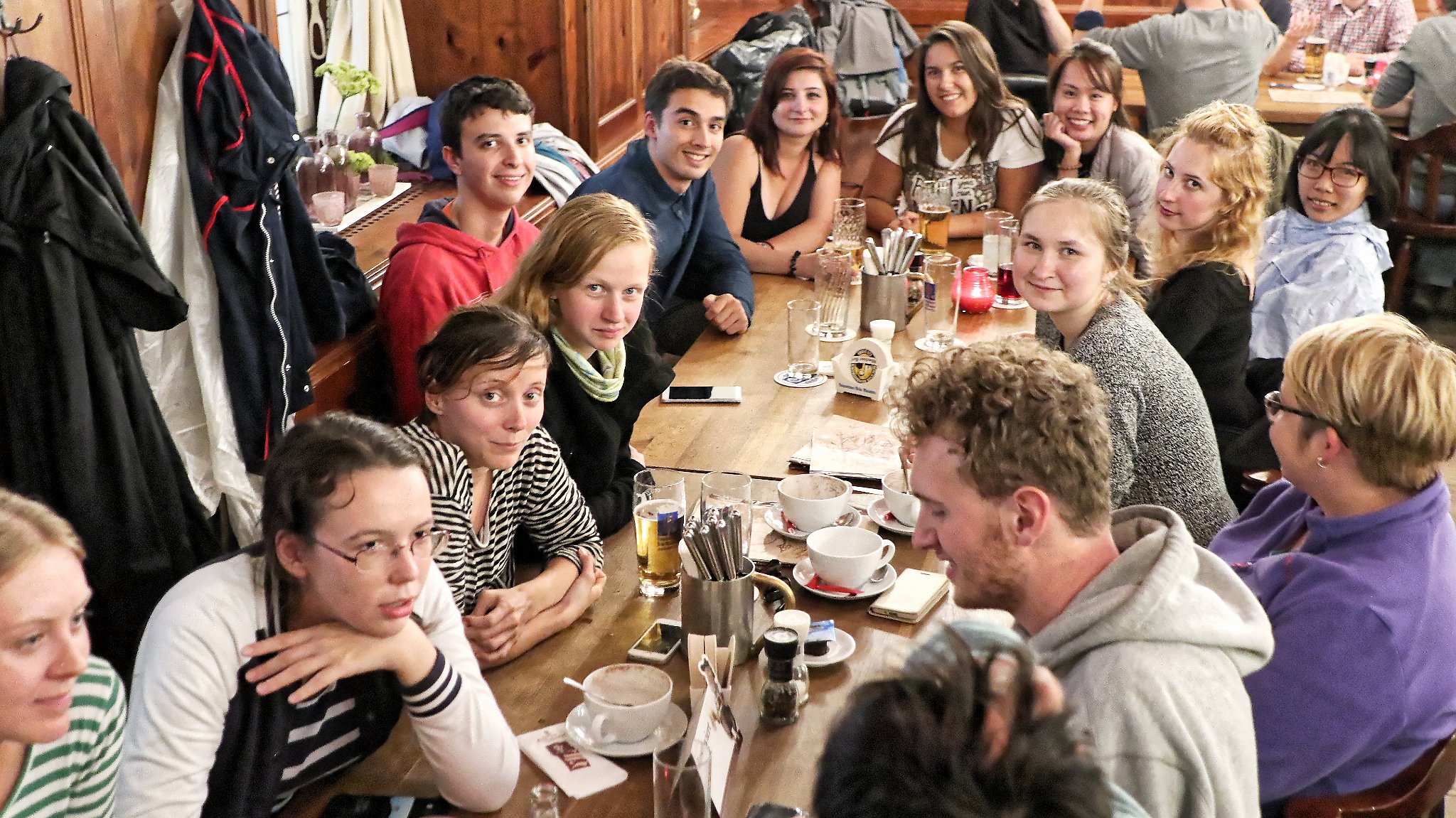 Berlino Schule organises an international multilanguage party
Have you always wanted to show off the languages skills that you've been studying in school for ages but never really had the chance to? On the

17

th

April Berlino Schule will host an international Stammtisch at Pubcorn to give people from all over the world the possibility to practice their language skills!
The Stammtisch that will take place on Tuesday the 17th April will be an international meeting organized by the language school Berlino Schule. Any language student is invited to come and join the staff and the students of the school for an intercultural exchange that won't be only on languages. You will finally be able to put into practice all you have studied over the years (or maybe just a couple of weeks) while making new friends and getting to know other motivated people with the same aim. The very friendly atmosphere will be offered by Pubcorn in Friedrichshain.
Stammtisch
But what is a Stammtisch exactly? This German term is often used to describe an informal and friendly get-together held on a regular basis, and the usually large, often round table around which the group meets. The main aim of this Stammtisch is to give any language student the chance to practice as many languages as they like, so as to improve them and acquire fluency and confidence, while giving the same chance to those willing to learn his/her mother tongue.
Berlino Schule
Berlino Schule is a language school situated in Gryphiusstrasse 23 (Friedrichshain). Its offer is pretty wide as there you might be able to take up different language classes such as English, German and Italian, as well as many interesting workshops (i.e. photography, photojournalism, theatre, filmmaking). To find out more about the school, check out the website! There you'll be able to find the whole list of the courses, as well as the dates and prices.
The event
So why not come and join Berlino Schule for their first international Stammtisch? The event will take place on Tuesday 17th April from 7.00 PM at Pubcorn (Boxhagener Str. 55) – a nice and chill avenue with good music, great drinks and loooads of popcorns!
On Tuesday, 17th April from 7.00 PM
Pubcorn Bar&Cafè – Boxhagener Str. 55, 10245 Berlin Friedrichshain
SEGUI TUTTE LE NEWS SU BERLINO, SEGUI BERLINO MAGAZINE SU FACEBOOK
Foto di copertina: Tiroler Stammtischler zusammen mit der Wikipedia for Peace Jenbach 2017 – Gruppe © Burkhard Mücke CC BY-SA 4.0
https://berlinomagazine.com/wp-content/uploads/2017/12/Tiroler_Stammtisch_Juli_2017_05.jpg
1151
2048
Noemi Zurli
https://berlinomagazine.com/wp-content/uploads/2019/12/berlino_magazine_2019.png
Noemi Zurli
2017-12-11 16:01:28
2018-03-28 15:46:10
Berlino Schule organises an international multilanguage party