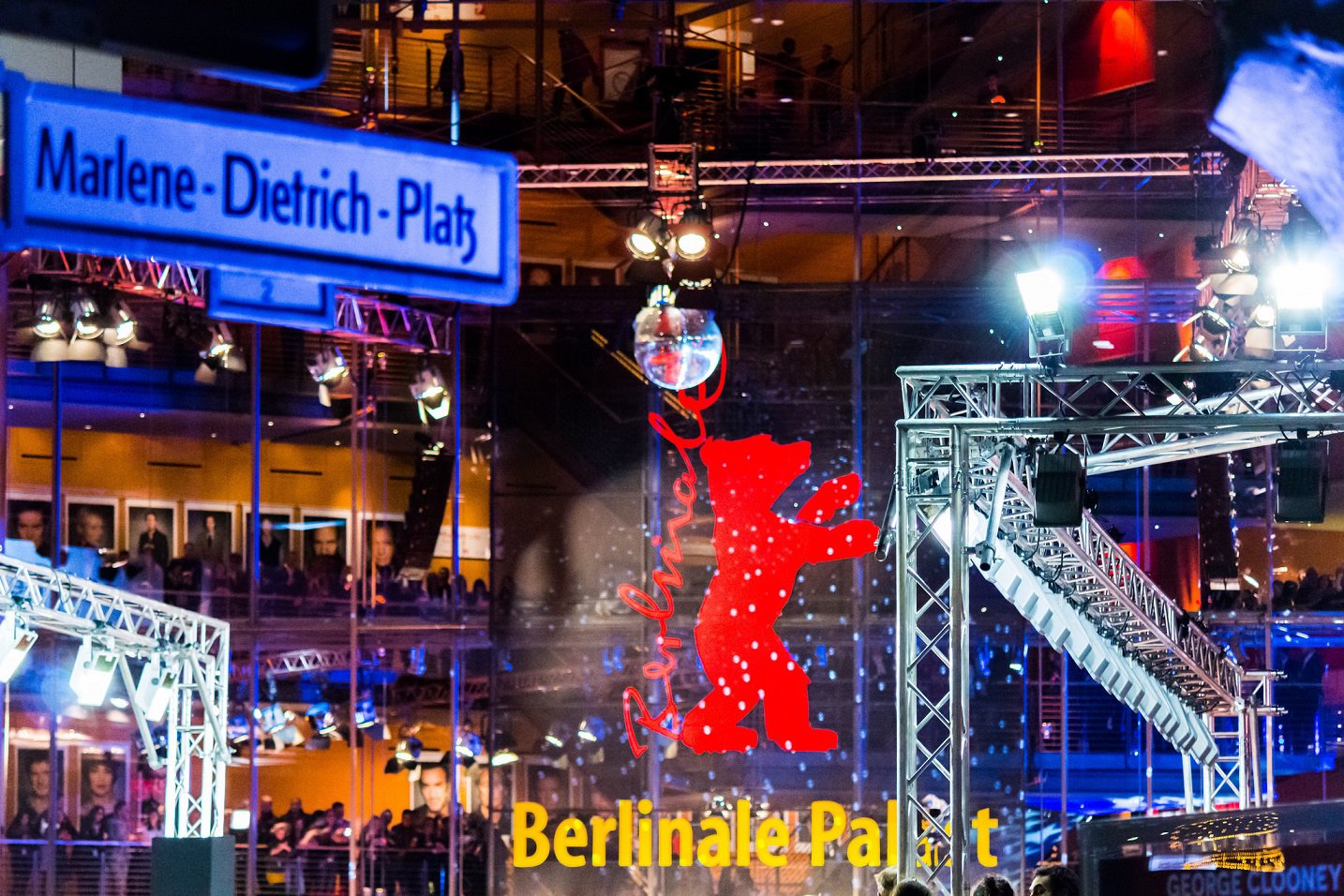 66esima Berlinale: a meno di un mese dall'inizio svelati i primi film in concorso
Dall'11 al 21 Febbraio si rinnoverà l'appuntamento con il festival del cinema di Berlino, la Berlinale, che giunge quest'anno alla sua 66esima edizione. Ad un mese di distanza dall'apertura della kermesse sono stati resi noti alcuni titoli dei film in lizza per aggiudicarsi l'Orso d'oro.
Ad aprire il concorso sarà il nuovo film dei geniali fratelli Cohen: Hail,Cesar! ambientato in una Hollywood patinata, colta nella suo momento di massimo splendore. Il cast è di quelli da far girare la testa: Josh Brolin, George Clooney, Alden Ehrenreich, Ralph Fiennes, Jonah Hill, Scarlett Johansson, Frances McDormand, Tilda Swinton e Channing Tatum. Sicuramente un inizio col botto per questa edizione del festival berlinese.
Ad oggi sono state rese note solo alcune pellicole che faranno parte della manifestazione, cui se ne aggiungeranno altre nelle prossime settimane. L'intero programma sarà consultabile sul sito ufficiale a partire dal 2 febbraio. Di seguito l'elenco suddiviso per categoria:
Competition:
Boris sans Béatrice (Boris without Béatrice)
Canada di Denis Côté (Vic+Flo Saw a Bear)
Con James Hyndman, Simone-Elise Girard, Denis Lavant, Isolda Dychauk, Dounia Sichov
Prima mondiale
—
Genius
United Kingdom / USA di Michael Grandage
Con Colin Firth, Jude Law, Nicole Kidman, Laura Linney, Guy Pearce, Dominic West
Prima mondiale
—
Alone in Berlin
Germany / France / United Kingdom di Vincent Perez (The Secret)
Con Brendan Gleeson, Emma Thompson, Daniel Brühl, Mikael Persbrandt
Prima mondiale
—
Midnight Special
USA di Jeff Nichols (Mud, Take Shelter)
Con Michael Shannon, Joel Edgerton, Kirsten Dunst, Adam Driver, Jaedan Lieberher, Sam Shepard
Prima mondiale
—
Zero Days – documentario
USA di Alex Gibney (Taxi to the Dark Side)
Prima mondiale
—
Cartas da guerra (Letters from War)
Portugal di Ivo M. Ferreira (Na Escama do Dragão)
Con Miguel Nunes, Margarida Vila-Nova
Prima mondiale
—
Ejhdeha Vared Mishavad! (A Dragon Arrives!)
Iran, di Mani Haghighi (Modest Reception, Men at Work)
Con Amir Jadidi, Homayoun Ghanizadeh, Ehsan Goudarzi, Kiana Tajammol
Prima internazionale
—
Fuocoammare (Fire at Sea) – documentario
Italy / France di Gianfranco Rosi (Sacro GRA, El Sicario – Room 164)
Prima mondiale
—
Hele Sa Hiwagang Hapis (A Lullaby to the Sorrowful Mystery)
Philippines / Singapore con Lav Diaz (From What Is Before, Norte, the End of History, Melancholia)
Con John Lloyd Cruz, Piolo Pascual, Hazel Orencio, Alessandra De Rossi, Joel Saracho, Susan Africa, Sid Lucero, Ely Buendia, Bernardo Bernardo, Angel Aquino, Cherie Gil
Prima mondiale
—
Kollektivet (The Commune)
Denmark / Sweden / Netherlands di Thomas Vinterberg (The Hunt, Submarino, It's All About Love)
ConTrine Dyrholm, Ulrich Thomsen, Helene Reingaard Neumann, Marta Sofie Wallstrøm Hansen, Lars Ranthe, Fares Fares, Magnus Millang, Anne Gry Henningsen, Julie Agnete Vang
Prima internazionale
—
L'avenir (Things to Come)
France / Germany con Mia Hansen-Løve (Eden, Goodbye First Love, Father of My Children)
With Isabelle Huppert, Roman Kolinka, Edith Scob, André Marcon
Prima mondiale
—
Quand on a 17 ans (Being 17)
France con André Téchiné (Les Témoins)
With Sandrine Kiberlain, Kacey Mottet Klein, Corentin Fila, Alexis Loret
Prima mondiale
—
Smrt u Sarajevu / Mort à Sarajevo (Death in Sarajevo)
France / Bosnia and Herzegovina con Danis Tanović (An Episode in the Life of an Iron Picker, No Man's Land)
With Jacques Weber, Snežana Vidović, Izudin Bajrović, Vedrana Seksan, Muhamed Hadžović, Faketa Salihbegović-Avdagić, Edin Avdagić
Prima mondiale
—
Zjednoczone Stany Miłosci (United States of Love)
Poland / Sweden con Tomasz Wasilewski (Floating Skyscrapers)
With Julia Kijowska, Magdalena Cielecka, Dorota Kolak, Marta Nieradkiewicz, Łukasz Simlat, Andrzej Chyra, Tomek Tyndyk
Prima mondiale
Nella sezione Berlinale special saranno invece inseriti i lavori di filmmakers contemporanei, documentari e formati particolari. Al momento ci sono solo tre produzioni confermate tra cui spicca il nome di Michael Moore:
The Music of Strangers: Yo-Yo Ma and the Silk Road Ensemble – documentario
USA di Morgan Neville (Twenty Feet from Stardom)
Prima europea
—
The Seasons in Quincy: Four Portraits of John Berger – documentario
United Kingdom di Colin MacCabe, Christopher Roth, Bartek Dziadosz, Tilda Swinton
Prima mondiale
—
Where To Invade Next – documentario
USA di Michael Moore (Fahrenheit 9/11, Bowling for Columbine)
Prima europea
Questi per ora i titoli annunciati ma ne seguiranno sicuramente altri. La 66esima edizione del festival si preannuncia eccezionale e noi di Berlino Magazine saremo li per raccontarvela! Stay tuned!
https://berlinomagazine.com/wp-content/uploads/2016/01/12407367455_6ee7c4dc19_k.jpg
956
1434
Paco Romito
https://berlinomagazine.com/wp-content/uploads/2019/12/berlino_magazine_2019.png
Paco Romito
2016-01-18 17:18:45
2017-07-27 10:41:34
66esima Berlinale: a meno di un mese dall'inizio svelati i primi film in concorso