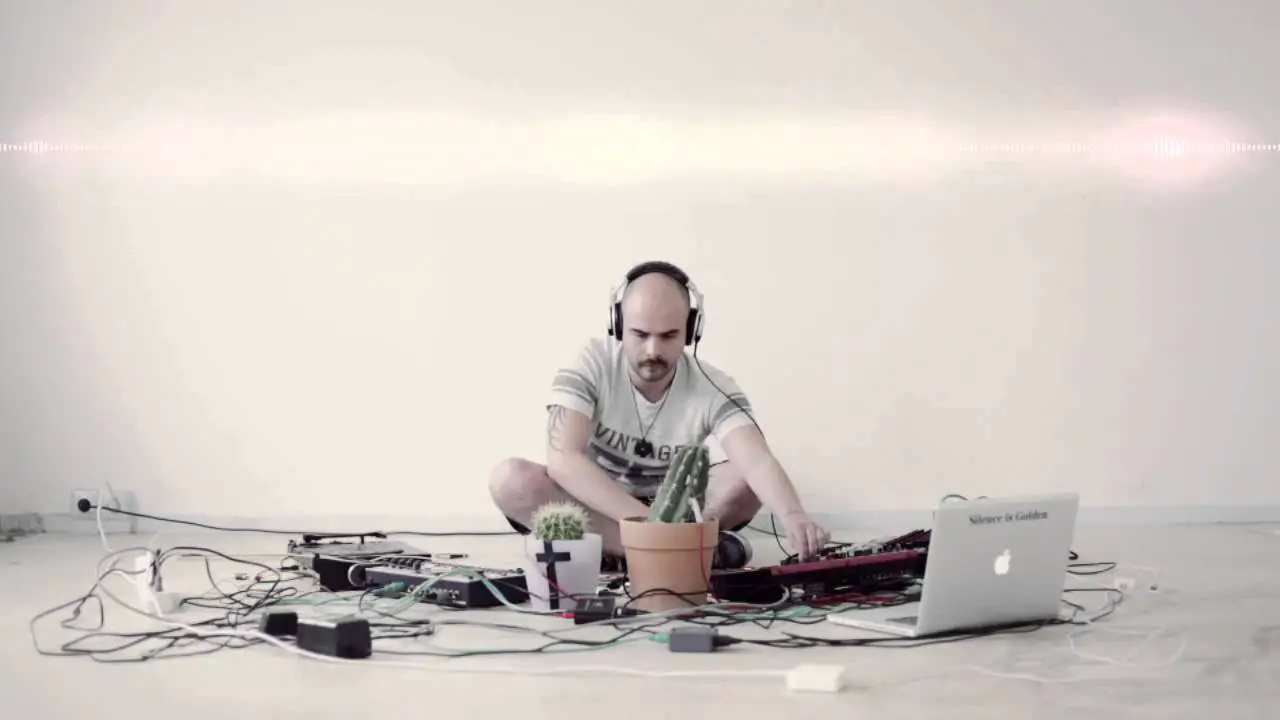 A new Music Production workshop hosted by Berlino Schule in March
Berlino Scule will host a new Music Production workshop in March in collaboration with Martin Patiño.


To whom is it addressed?
The course is conceived for who intends to start producing electronic music, who has already started but wants to get out of their creative process to discover new ones, and who wants to bring their music to a higher quality level. It's a "transversal" course and we will touch both basic elements of music production and aesthetic details from many underrated producers, the result of several years of research and exchange of opinions among professionals in the music field. We will work with the Ableton Live program, and with generally few elements / tools, but in detail.
Goals
Providing students with the knowledge behind the musical choices that the tutorials do not talk about; try to decipher a grammar to analyze the music of others, and consequently to get a better understanding of his/her own music and how to improve it; orientating the student in completing a track in a creative, fun and non-trivial way. The most important thing is that when you find yourself in any phase that we will face together, you ask yourself the right questions, and take the choice that most closely matches your taste.
Detailed program
– Rules: No rules. Ever.
– Creative processes: Various methods and approaches to musical creation: brain is the main muscle of the composition, we will analyse several creative processes, tricks to avoid the artistic block, methods to represent musically an image or a concept that we have in mind.
– Instrumentation: Often the choice of "instruments" in electronic music is one of the main reasons for an artist's success: "instrument" is intended here as an effect, a process, a technique or a virtual instrument. We will learn how to create and play our instruments, and I will give you a couple of tips on how to find your sound.
– Spatiality: A great lack in the knowledge of an electronic composer is to ignore the existence of the three-dimensional sound, and we will look at some methods to give depth to our compositions.
– Rhythm, percussion and hypnosis: Many producers confuse the rhythm with the percussions: a little theory to clarify, and many small suggestions to be taken into account in the creation of percussive rhythms. We will also find and study the connections between hypnosis in tribal rhythms and in techno music.
– Automation and LFO: Automation and LFO are essential terms for guys who want to make their own composition organic, alive, or vice versa static but always interesting.
– Live Takes: We will learn to play our composition live, to get
closer to drafting the final track
– Drafting, and "finishing" a track: A critical step in electronic compositions is the passage from a mixture of pleasant and amusing sounds, to the drafting of a complete track: the process ends and we choose to put the end-word.
The more you acquire knowledge, the more this becomes the most difficult step.
About the teacher
Martin Patiño is a dj and composer based in Berlin since 2008. He made gigs on world renown clubs such as D-Edge (Sao Paolo, BR), Propaganda Club (Moskow, RU), Brooklyn Mirage (New York, USA) or Watergate (Berlin, DE), and giving lectures in schools and museums, such as Museo de l'Arte Contemporanea of Cali (Cali, CO), or Dj School Chile (Santiago, CL). His production span from electronic to techno and from house to experimental, and have been widely played all over the world, with releases on labels such as Cadenza Recordings, Cocoon Recordings, Suara, Freerange, Cityfox; his work as ghost producer is also relevant, producing acts such as Grammy nominee Timo Maas and remixing UK band Morcheeba on PIAF Music.
Music Production course by Martin Patiño
Gryphiusstraße, 23 10245 Berlin
every Thursday from 19:40 to 21:10 (8 meetings in total)
Price: 190€.
In the class there will be up to 15 people and a free trial lesson is scheduled for Thursday, the 8th of March.
You can contact us at info@berlinoschule.com to reserve your spot.

SEGUI TUTTE LE NEWS SU BERLINO, SEGUI BERLINO MAGAZINE SU FACEBOOK
https://berlinomagazine.com/wp-content/uploads/2018/02/26962142_1194349810697878_5899104579137199622_o.jpg
720
1280
Marta Evangelista
https://berlinomagazine.com/wp-content/uploads/2019/12/berlino_magazine_2019.png
Marta Evangelista
2018-02-12 15:47:16
2018-02-19 18:10:15
A new Music Production workshop hosted by Berlino Schule in March