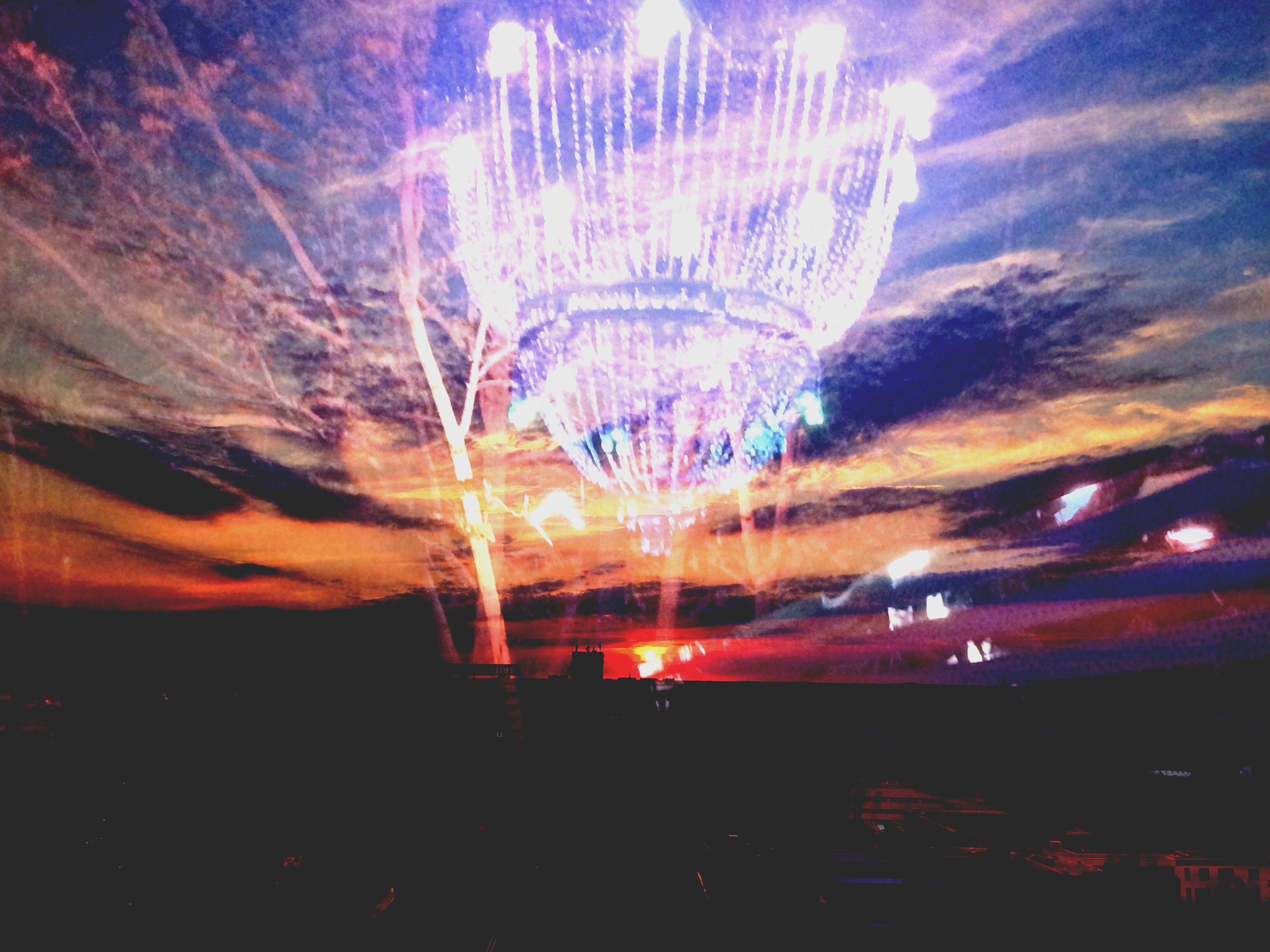 Open air parties, concerts, art exhibitions…More than 100 things to do in Berlin in August 2017
The updated day by day guide to the events in Berlin for August 2017
Open air parties, concerts, art exhibitions, festivals…There are a lot of things to do this month in Berlin. Summer just started and the temperatures are getting higher, even if it will be impossible to avoid some rainy days…here are the best events  of the month.
EXHIBITIONS, FAIRS AND FESTIVALS
From 4th to 6th August the International Berlin Beer Festival, 3 days and nights to celebrate all types and brands of German beer in Friederichshain. 
Until 30th October more than 80 works will be exposed at Felix by the artist Steve Lazarides, the ex agent of Banksy. Here more details.
From 16th to 20th August,like every summer, the 5th edition of the main Electronic Music Festival in Berlin, the Atonal, will take place with more than 100 dj, artists and producers like Equiknoxx, Wolf Eyes, Shackleton and JASSS.
Until  August the 31st the exhibition 'La luna e il mare' by the photographers  Edoardo Romagnoli and Giuseppe at La Spada Luisa will be exposed at Catucci Gallery, Allerstr 38.
From 11 August to 2 September  Dance in August, one of the most important festival of contemporary dance.
Until 28th January 2018 at Alte Münze the exhibition by six modernist artists like Claude Monet, Edgar Degas, Paul Gaugin and Klimt in a combination of projections, animated graphics and music.
On 19th  August  Long Night of Museums, in which more than a hundred museums and cultural institutions exhibit their collections at unusual hours. Here more details.
Until 31st October the Deutsches Historisches Museum hosts an extravagant exhibition about journalism photography. Here more details.
Until 28th August at Martin Gropius Bau exhibition of The Trial by Franz Kafka, with pictures and lectures pages displayed.
The Pop-Kultur Festival from 23th to 25th August, 3 days dedicated to pop music, with live concerts, film screenings and shows at Kuturbrauerei, in Prenzaluer Berg. Here more details. 
Until 11th September the Berlinische Galerie will host an exhibition about the traveling-photography history since 1880 til nowadays. Here more details.
Until  3rd October exhibition at Bröhan-Museum about the most famous kisses in history, from Rodin to Bob Dylan.
Until 13th August the German-American folk festival celebrates the friendship between the two countries and the American way of life. There will be a funfair, live music, street food; the festival location is  Marienpark in Berlin-Mariendorf.
EVENTS GUIDE DAY BY DAY
Tuesday 1st
From 9:00 pm to 5:00 am the party Exotic Beach Night located at Diamond Beach Lounge, the perfect place to enjoy both sunshine and music. Here more details.
From 8:00 pm to 11:00 pm Mobile Kino, will host one of the most famous American tv series and comedy actors, Kyle Kinane. Here more details.
The punk, hardcore and ska group Leftöver Crack will performance live from 8:00 pm, here the tickets.
At Intimacy you can celebrate the fusion between tango and club culture, in collaboration with KiKat, from 6:30 pm at the Tango Electro Poolparty.
From 1st August from 11:55 pm to 2nd August at 11:00 am at Watergate the Butch pres. Down The Rabbit Hole w/ Joseph Capriati and Butch. 
Wednesday 2nd
As every Wednesday at Tresor the New Faces night from 12:00 pm. Here more details.
At Zeiss-Großplanetarium in Prenzlauer Berg, the  Science Slam im Planetarium ,event dedicated to the science with lots of scientists who will show their new projects.
From 2nd  August at 6:00 PM to 3rd August at 4:00 AM at about://blank the Odd Fantastic pres. Sassy J, Dane, JM Moser night.
For those who want to enjoy a chill afternoon out of the city there is a live concert by the new Berliner artists at Insel of Treptower Park. Here more details.
From 8:00 PM at KINO will be presented by Cinephilia a new movie.
Thursday 3rd
As every Thursday at KitKat Club the Electric Monday.
At Panorama Bar / Berghain the Mykki Blanco live concert. Here more info.
From 7 PM to 10 PM at Fotogalerie Friedrichshain, the Vernissage about Berlin Ein Tag in Berlin 30 Jahre danach. 
From 6 PM at Else, the Beer Yoga class.
Friday 4th
From 4th August at 12:00 am to 6th August at 10:00 pm at Thai Park the Asiatic streetfood.
Today starts the Berliner Bierfestival in Karl-Marx Strasse, live music and craft beers from Germany.
From 2nd to 6th  August the Tattoo Convention, here the whole program.
At Salon Zur wilden Renate the Renates Heimkinder / Akbal Music & Suspekt Records Spezial night.
Saturday 5th
Berghain line-up from 12:00 pm to Monday morning:  Lory D, Caleb ESC, Diwa, Giorgio Gigli, Kyle Geiger, Len Faki, Rødhåd, Subjected / Panorama Bar Hieroglyphic Being, Borrowed Identity, Florian Kupfer, Jay Daniel, Josh Cheon, Nadia Ksaiba, Peggy Gou, Smallpeople.
From 5:00 pm to 12:00 pm at Park am Gleisdreieck the Lange Nacht der Astronomie 2017 night.
From 5th August at 11:00 pm to 6th August at 5:00 pm at  Spindler & Klatt the 90's Breakout Part II – die verrückte 90er Party an der Spree night.
To celebrate the Ku'damm rooftop opening, from 9:00 pm the Wilde Party  Here more details.
Sunday 6th
At Freiluftkino Insel im Cassiopeia the movie screening The Life Aquatic with Steve Zissou by Wes Anderson, in English with german subtitles.
At Else from 12:00 PM, Dixon Avenue Basement Jams (dabj), DJ Haus , Denis Sulta (numbers, dabj), Marquis Hawkes (dabj, clone), Jasper James (optimo), Eclair Fifi.
A chill Sunday with Suff Daddy & jazz:pa at Klunkerkranich rooftop.
From 11:00 pm at KitKat the Psychedelic Theatre anniversary. Here more infos.
Monday 7th
At Minimal Bar the  Manic.Monday mit Peer Anhalter night: ping pong, beer and electronic music.
At Viktoriapark the Full Moon Picknick.
In F'shain at Süss War Gestern the event Monday Mood.
From 9:00 pm to 11:45 pm at Freiluftkino Kreuzberg the movie screening Manchester by the sea in English with German subtitles.
Tuesday 8th
From 9:15 pm to 11:00 pm at ARTE Sommerkino Kulturforum the opening of Surf Film Festival Berlin with the movie screening Biarritz Surf Gang.
You can't miss the film screening B-Movie about the history of Berlin at FREILUFTKINO HASENHEIDE.
At Suicide Circus the Encore.une.Fois – Open Air & Indoor *Smash Invaders* night.
From 7:00 pm to 11:00 pm at Musik & Frieden the While She Sleeps live concert. Here the tickets.
Wednesday 9th
As every Wednesday the Lazy Sunday Night at Minimal Bar from 10:00  pm.g
From 9th August at 11:59 to 10th August at 8:00 am at Griessmuehle the event Lumen Berlin: Killelikill Summercamp. Line-up: Myler, Fran Hartnett, Techno & Cans, DSNT DJ, HAllION.
Avi & Ahmed live concert at Rummels Bucht.  Here more details.
From 12:00 pm at Water Gate the One Records w/ Adam Shelton Subb-an Bobby O'Donnell night.

Thursday 10th
At Tresor, Sonic Groove x Aufnahme + Wiedergabe, here the event.
From 10th August at 11:00 pm to 11th August at 6:00 am at Rosis Berlin the King Kong Kicks  / Indie Dance Pop Elektro night.
At Berghain / Säule, Demian Licht (live), Borusiade e Uchi live.
From 10th August at 7:00 pm to 11th August at 7:00 am BlackVelvet – Shamel Pitts und Mirelle Martins at DOCK11.
Friday 11th
At Berlin Waldbühne the live concert of PINK  at 7:00 pm. Here the tickets.
Line-up of Birgit und Bier: Jan Oberlaender, Ryan Dupree, vom Feisten, Barba Myra, Andi de Luxe.
At ://about blank Deep Fried 39 with Artefakt (live) [Field Records / Delsin], Ryan James Ford [MDR / ACR], Trinity [Haul Music], Schoppen Wittes [Deep Fried]. Lobby:Trus'me [Prime Numbers], Dinky [Ostgut Ton], Kuba Sojka (live) [Mathematics].
In Prenzlauer Berg the event Das Beste von Allem | drinnen&draußen.
Saturday 12th
From 12th August  at 11:00 pm to 13th August at 7:00  am at YAAM the Summer Dance – Live & Sounds & Outdoor Area night.
At Alte Münze the 4th anniversary of Porn by Pornceptual. Line-up: Eric Cloutier, Curses, Philipp Strobel, Lawrence Lee, Amanda Mussi, Jamaica Suk, Projekt Gestalten, Nick Bazzano, Laura de Vasconcelos.
For the first time in Berlin the Open Air Streetart Rave Berlin, with a lot of artists from all over the world.
From 12th August at 11:55 pm to 13th August at 12:00 at Suicide Circus  Baby Wants to Ride / Open Air / Umami & many more.
Berghain line-up: Prurient (live), Somewhen (live), Terence Fixmer (live), Anthony Parasole, Ben Klock, Etapp Kyle, Fiedel, Kobosil, Marcel Dettmann, Norman Nodge, Ryan Elliott. Panorama Bar:
Martyn (live), Massimiliano Pagliara, nd_baumecker, Nick Höppner, Nitam, Steffi, Tama Sumo, Virginia. Garten: Boris, Roi Perez.
Sunday 13th
From 2:00 PM the Hinterhof Rave 2017 at Schöneberg.
At Griessmuehle from 9:00 am to 10:00 pm the open air Franz Scala, Saint-Maurice, Milan Hermess, Mejle, ElectroDon night.
For the first time in Berlino the German North Heat – European Street Food Awards.
At Klunkerkranich, the Sunshine Jazzy / The 1st Soul-HipHop-Bebop Festival.
Monday 14th
At Tresor the House of Waxx night with Globus: Rawax , Nick Anthony Simoncino (Rawax, L.I.E.S./ IT)
Live: Daniela La Luz (Rawax, Paralel/ Berlin), Robert Drewek (Rawax, DBH Music/ Frankfurt).
From 8:00 pm to 12:00 am at Tempodrom, the exclusive  show by Regina Spektor. Here the tickets.
From 18:30 pm to 9:00pm  at Friedrich-Ludwig-Jahn-Sportpark il DFB-Pokal | BFC Dynamo vs. FC Schalke 04.
at   Huxleys Neue Welt the concert of Band Of Horses.
[adrotate banner="34″]
Thesday 15th
from 7 to 10 pm at Zitadelle concert of Patti Smith and her band.Here more details.
From 6 pm the  Feiner Hubert in Wedding will host a food truck party.
At Traffic Berlin the event We love traffic,free entrance from 9pm, shots at 2,50€.
Wednesday 16th
 Starting from today til 20th of August the Atonal Festival, in which more than 100 djs and visual artists will exhibit. Line-up: OKTOPHONIE: Karlheinz Stockhausen, BBC Radiophonic Workshop [Live, German Premiere] Iancu Dumitrescu, "Piano High Energy" [Live, World Premiere] Ana-Maria Avram, "KLAVIERUTOPIE" [Live, World Premiere] Ena + Rashad Becker [Live, Oktophonic, World Premiere] Pyur presents Oratorio for the Underground [Live, Oktophonic, World Premiere], Wolf Eyes (live), Carla dal Forno (live), Equiknoxx (live), Iueke.
At Griessmuehle the event Ismus – Killekill Summer Camp edition w/ Truss & Happa.
ARTNIGHT at  Die Turnhalle Restaurant, the perfect event for who wants to express some creativity.
Lazy Sunday Night (electronic music) at Minimal Bar starting from 10 pm.
Thursday 17th
At Ipse starting from 11pm the event Bright Sounds & Friends – Open Air. Line-up:  Andreas Tilliander, BNJMN, Kennedy Smith, Andreas Bolz aka Bolz Bolz aka Funktaxi (Extended Electro Set), Lion Bakman.
As every Thursday, at Tresor  House of Waxx, starting from midnight afterwards.
At Salon Zur Wilden Renate the event ordel Des Arts starting from 10 pm afterwards.
Friday 18th
From 18th August from 7pm til 20th August at 4pm at Malzfabrik  foodsharing festival. Here the tickets
Electro night at Suicide Circus with the party Encore.une.Fois – The Sound of Berlin starting from 11pm afterwards.
At  Berghain from midnight afterwards  Mannequin Records night with  Giant Swan (live) | Alessandro Adriani |JASSS | Marsman.
[adrotate banner="34″]
Saturday 19th
starting from 2pm to 10pm at  Badeschiff Berlin the event Hip Hop Beach Festival, Here the tickets.
Like every weekend, at Berghain from midnight  Stanislav Tolkachev (live), Abe Duque, Blawan, Blind Observatory, Claire Morgan, Nihad Tule, Objekt, Young Male.  Panorama Bar: Âme (live), Anthony Naples, Chris Cruse, Gerd Janson, Kornél Kovács, Midland, Scuba, Shanti Celeste.
From 19th August from 11 pm til 20th August at 10 am  at Ritter Butzke the event 4 Years Love Matters, to celebrate the 4th birthday of the record store.
Pets Recordings celebrates their first birthday and  warehouse party at IPSE from 6pm afterwards.
Sunday 20th
We Are Not Alone at Ipse with guests Ellen Allien, Heidi, FJAAK and many more.
From 10:00 am  to 5pm  the Breakfast Market.
The concert Bundesjugendorchester , Young Euro Classic 2017 at Konzerthaus Berlin from 8 to 11 pm.
At Birgit Und Bier the  Synthetizer Flea Market from 2 pm, free entry.
Lazy.Sunday with Edgex, electronic music dj at Minimal Bar from 7pm to 6am.
Monday 21st
Vince Staples concert  at  Columbia Theater Berlin from 7 to 11 pm.
Electric Monday at KitKat Club.
House of Waxx at Tresor Club, starting from midnight.
Rollerdisko at SO36 from 7pm afterwards.
[adrotate banner="34″]
Tuesday 22nd
Davide Squillace and  Butch presents Down The Rabbit Hole at Watergate, starting from midnight afterwards.
At Berliner Festspiele the show Kreatur by Sasha Waltz. Here the tickets.
At QUASIMODO Berlin the concert of JP Harris and his band The Tough Choices from 10 pm til midnight.
Starting from 7 pm at Monbijou Theater the show Faust.
Wednesday 23rd
Berlin Sessions  at Klunkerkranich with  Lion Sphere, Unknown Neighbour and Påla.
At Tresor the event New Faces starting from midnight. Line-up: Nørbak, Quail and Dinamite.
The festival  Goldstrand Beach Open Air at Strandbad Plötzensee. Here the tickets.
At Berlin Kulturbrauerei the Pop-Kultur Festival 2017.
Thursday 24th
Point Blank: Diwa & Resom Invite… Saoirse ://about blank starting from midnight afterwards.
Like every Thurdsay at Minimal Bar the 'Electronic Thursday with Denis Gut.
Berlin Summer Tango Marathon 2017 at Tanzschule bebop.
From 7.30 pm til 11.30 pm at 'Astra Kulturhaus Berlin the show of Ty Segall, Here the tickets.
Friday 25th
At Gretchen the event What So Not with Grzly Adams (Full Scale/D), NOT YOUR GIRLFRIEND (Bln.FM/D) from 11pm afterwards.
Sounds familiar presents Dego, Volcov (Neroli), Kaidi Tatham, Dego and Amila at Prince Charles from 7pm afterwards.
From 25th August at Midday til   27th August at 6pm the Veganes Sommerfest Berlin at AlexanderPlatz.
At the restaurant  Malafemmena +39 Berlin l'aperitivo tandem italiano-tedesco dalle ore 19:00 in poi.the tandem aperitivo Italian-German starting from 7pm.
Saturday 26th
The Italo Festival Berlin 2017 at Urban Spree,where people can  enjoy typical Italian dishes, in collaboration with  Wallet Pizza,  Paisà Frische Pasta, Barettino, Pizza a Pezzi, Amore Store, Pic Nic 34, Duo Sicilian Ice Cream, Erstesahen – OTIVM, Balera Wine.
From 26th  August  from 2pm till  27th  August at 10pm  Pure&Crafted Festival at Altes Kraftwerk Rummelsburg. Here all the details.
At ://about blank the 10th edition of  Oscillate will take place with the best dance music artist in the world.
Alligatoah concert at Citadel Music Festival starting from 6.30 pm till 11.30 pm.
From 26th August at 8 pm  til  27th August at 6pm  the premiere and press conference of the movie The End of Meat.
Sunday 27th
Lila Wolken Festival 2017 at Badeschiff Berlin from 2pm to 10pm.
At [ipsə]    pau_se Open Air with Mall Grab, Soundstream, Brame & Hamo a.m from 4pm afterwards.
From 27th  August at 9pm til 28th  August at 6am  the  Goldstrand Festival – Project Closing at Maxxim Club Berlin.
Monday 28th
The event Open Stage at Berlin Circus Festival with music and showcases from 6pm to 10pm.
Like every Monday,  Tresor House of Waxx from midnight afterwards.
Electric Monday at KitKat Club.
Tuesday 29th
From 29th  August from 7pm til 30th August at 10pm three dance shows by the duo Justine & Frederi: NOOS, directed by Justine Berthillot, Frederi Vernier.
At Cassiopeia   the event Super Tuesday with  DICK NASTY & RAY BANG (SUPER 80s | HIP HOP | DISCO | CLUB CLASSICS) starting from 11pm afterwards.
From 29th August from 2pm  til  september the 2nd at  11pm  Berlin Pop Up: Modernes Design aus Kapstadtil on the  Torstraße 161.
go.Play   with Juliane Wolf at Minimal Bar from 7pm til 5am.
Wednesday 30th
 Lazy Sunday Night (electronic music) at Minimal Bar starting from 10pm.
Starting today till  September the 6th, every Wednesday at the House of Weekend the event OpenAir Wednesdays Rooftop Summer Season.
Thursday 31st
The first Japanese & Korean Summer Festival 2017 at Marin Fisch und Fleisch Restaurant.
From August 31st  til September 1st at 9pm the  KRACH XII at ://about party. Line-up: Williamsberg (a.r.t.less, Tokomak,Spacehall Recordstore), Miss Jay (OOST/NL), Chontane & Michael Witte (THEM/Krach), Adlas & DJ Ion (Krach). 

SEGUI TUTTE LE NEWS SU BERLINO, SEGUI BERLINO MAGAZINE SU FACEBOOK
[adrotate banner="34″]
Photo Cover. ©  Ipse/Facebook 
https://berlinomagazine.com/wp-content/uploads/2017/07/FullSizeRender-copia.jpg
2448
3264
Federica Segarelli
https://berlinomagazine.com/wp-content/uploads/2019/12/berlino_magazine_2019.png
Federica Segarelli
2017-07-28 12:24:14
2017-07-28 12:24:14
Open air parties, concerts, art exhibitions…More than 100 things to do in Berlin in August 2017