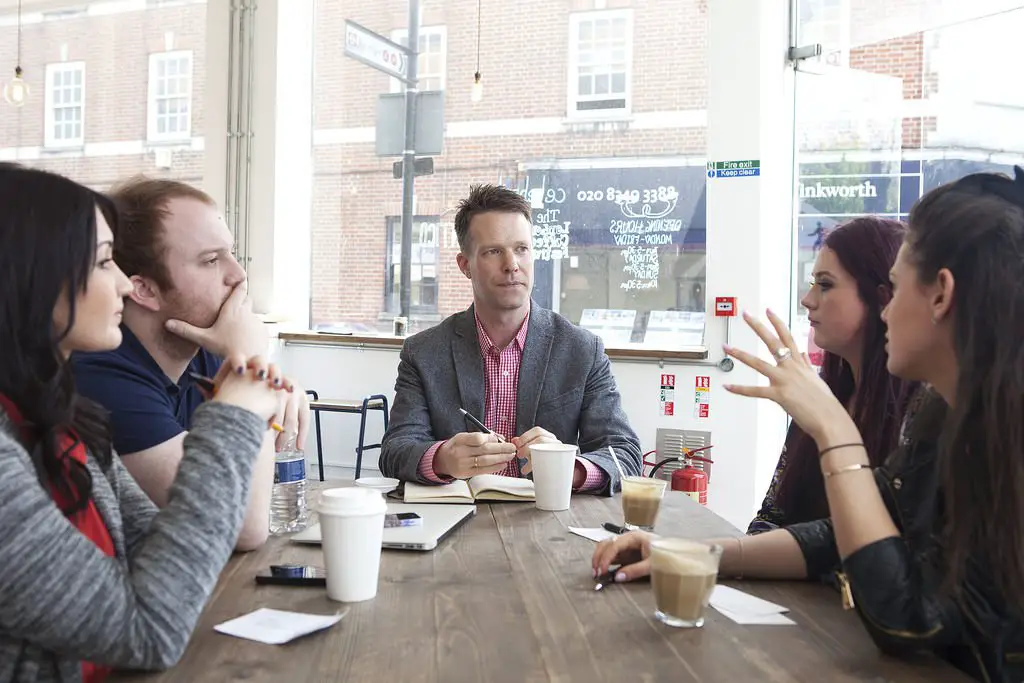 Business English: the new English advanced course of Berlino Schule
Are you looking for a job in an international environment? Would you like to improve your current position in the company for which you are working? Business English at Berlino Schule is the perfect course for you.
When you start studying English at school, you immediately think that Shakespeare's language is not difficult, at all. So you carry on learning it without any particular problem, talking to friends in everyday life or listening to songs which come directly from America or Great Britain. To sum up, you feel like an English native speaker. But how about in professional contexts? Are you really sure you can tackle a job interview?
Berlino Schule is here to provide you a Business English course!
The course will start on 14th February and it is open to anyone, who are interested in learning the specific vocabulary linked to the economic field, as well as the right expressions to use in the labour market. Just a prerequisite: you should have at least an advanced level of English. Whether you are not sure about your level, we will send you a test to define it.
COURSEWORK
Lessons will rotate around a range of different business topics and then proceed to address both the skills needed in a business environment as well as the language needed to put them into practice. A set of case studies will also be available for analysis, sparking discussions and speaking practice.
Among the topics, we find: developing a career, corporate life, outsourcing, investment banks and free trade.
The skills addressed will include: self-awareness, communication & assertiveness, time management and active listening.
The language focus springs from the above contexts and topics and includes:
– Vocabulary covering areas such as logistics; marketing; acronyms & affixes; investment jargon; collocations, expressions & metaphors of the business world.
– Grammar needed to use tentative & speculative language, express stance and add emphasis to sentences. It also encompasses a tense review, future forms, subordinating/coordinating conjunctions, phrasal/prepositional verbs.
Vocabulary and grammar will also be useful for the analysis of different types of written texts, such as professional biographies, newsletters articles, e-mails & letters, business proposals and financial reports.
Finally, following the analysis of case studies, discussions and speaking practice, including simulations of presentations and meetings, will also take place.
Level covered: advanced
Material: The Business 2.0 Advanced, Hueber Verlag:
With e-Workbook (DVD-ROM) for home practice: ISBN 978-3-19-292917-5
OR
Without e-Workbook: ISBN 978-3-19-352917-6
WHO THE COURSE IS ADDRESSED TO
If you want to improve your English for commercial purposes, or just because you are interested in it, this course is perfect for you!
THE TEACHER
English teacher of different linguistic levels, he has been teaching for five years. He also got the CELTA certification and a Master of Arts at the University of London.
WHEN
12 classes, beginning from 14th February. Every Tuesday, from 19.00 to 21.30 (3 units are made up of 45 minutes and 15 minutes break). There will be some breaks during the Easter period and any public holiday in Germany.
PARTICIPANTS
A maximum of 10 participants.
CERTIFICATE
At the end of the course you will be given an attendance certificate, if you attended the 75% of the classes.
PRICE
Business English – Advanced costs 260 €
(240 € whether you have the Berlino Magazine card 2017).
TRIAL LESSON
It is possible to have a trial lesson for 15 €, and if you intend to sign up in the course, you should pay off within the following lesson.
INFORMATION AND REGISTRATION
Send us an email to: info@berlinoschule.com .
[adrotate banner="34″]
SEGUI TUTTE LE NEWS SU BERLINO, SEGUI BERLINO MAGAZINE SU FACEBOOK
Photo ©Link Humans -Team meeting coffee shop Link Humans Finchley – CC BY SA 2.0
https://berlinomagazine.com/wp-content/uploads/2017/01/17362908918_35d30b9739_b.jpg
683
1024
Federica Zeppieri
https://berlinomagazine.com/wp-content/uploads/2019/12/berlino_magazine_2019.png
Federica Zeppieri
2017-01-24 17:56:37
2017-07-27 17:14:16
Business English: the new English advanced course of Berlino Schule